Friday 9/25/15
Lawd! Day 4 of the festival and I & I ti-yaad!! But there is no rest for the weary on this trip. Chantal and I kick off the day at the I Am A Producer panel discussion. Noted film & television producers, Rachel Watanabe-Batton, Shrihari Sathe and Aurélien Bodinaux, along with moderator Jan Miller of TransAtlantic Partners, discussed what the producer role entails, how they got their start and shared war stories from the various productions they've worked on.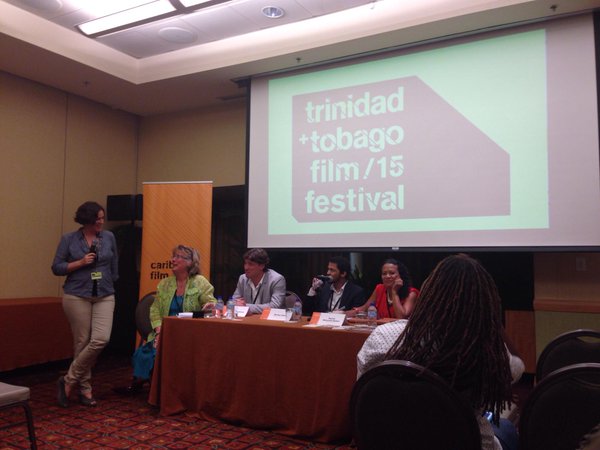 I Am A Producer panel discussion
Sidenote: I had to be convinced to attend this panel. Much as I wanted to go I suffer from a debilitating case of Imposter Syndrome defined as "a feeling of "phoniness in people who believe that they are not intelligent, capable or creative despite evidence of high achievement." While these people "are highly motivated to achieve," they also "live in fear of being 'found out' or exposed as frauds." Thankfully Chantal was there to shake some sense into me. Good looking out Chants!

We then ran over to MovieTowne to catch Karen Martinez's  documentary Dreams in Transit. an exploration of cultural identity and the meaning of home for those in the Caribbean diaspora. We also caught Miguel Galofre and Tyler Johnston 's documentary My Father's Land. which follows a Haitian man, who lives in the Bahamas, as he travels back to Haiti after a 30 years to visit his 103 year old father.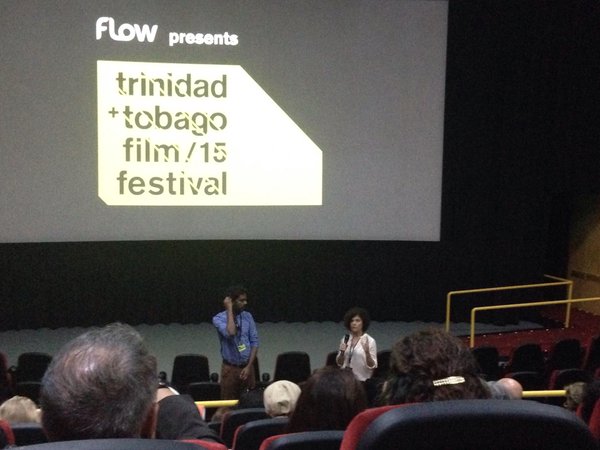 Director Karen Martinez introduces her film Dreams in Transit
The plan for the afternoon was to attend (well, to crash actually as the list was full but we were determined to find our way in) the festivals' Gather Round discussion featuring Moira Griffin of the Sundance Institute, Thierry Lenouvel, of Cine Sud, Tilane Jones of the African Film Festival Releasing Movement, and Javier Fernandez Cuarto, of Ventana Sur. After waiting in the wrong room for a bit we made our way to the correct room and were happy to find that many on the list hadn't showed up. We slipped in unobtrusively and proceeded to get our film loving lives! There was so much knowledge and so much talent in that room.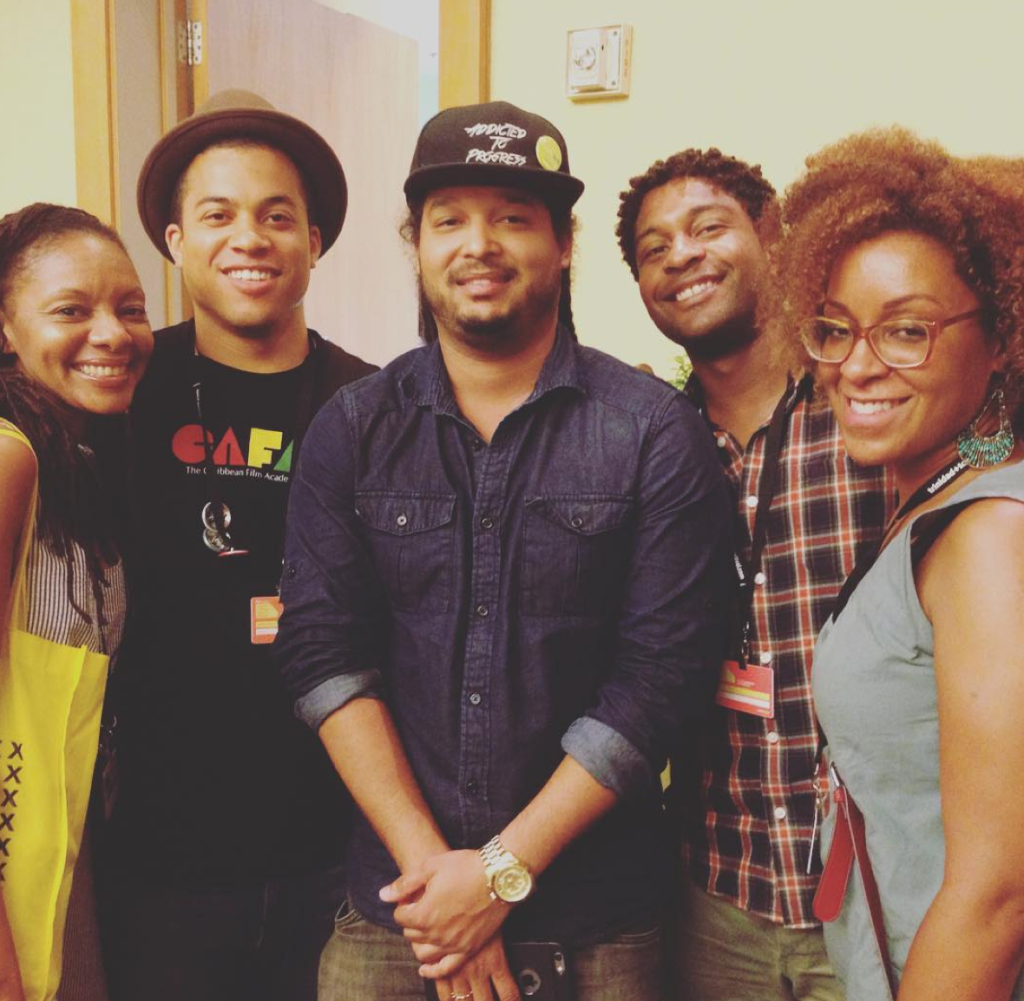 Selfie with the a few of the incredible folk doing big tings in the Caribbean film industry: l-r, Chantal Miller of Chantimedia, Justen Blaize of The Caribbean Film Academy, Trini filmmaker Michael Mooleedhar, LA based Trinbagonian filmmaker Ryan Latchmansingh and me, AlysiaSimone chief cook & bottle washer at Rewind and Come Again lol
After a little lunch and a break to recoup and recover we headed out that night to see the film we'd been trying to see all week Sean Hodginson's Trafficked. The intital showings were all sold out. Thankfully, a few additional screenings were added and we were able to get tickets to the 11:45pm show. And let me tell you, it was well worth the wait. It seems to be just another kids on a Caribbean vacation flick but quickly takes a dark turn into the world of drug trafficking. From the writing, casting, acting, filming and editing, the film was excellent. Full of suspense, there were tense moments, funny moments, I even shed a few tears at one point. It's not a surprise that Sean won the festival award for best feature film from Trinidad for it.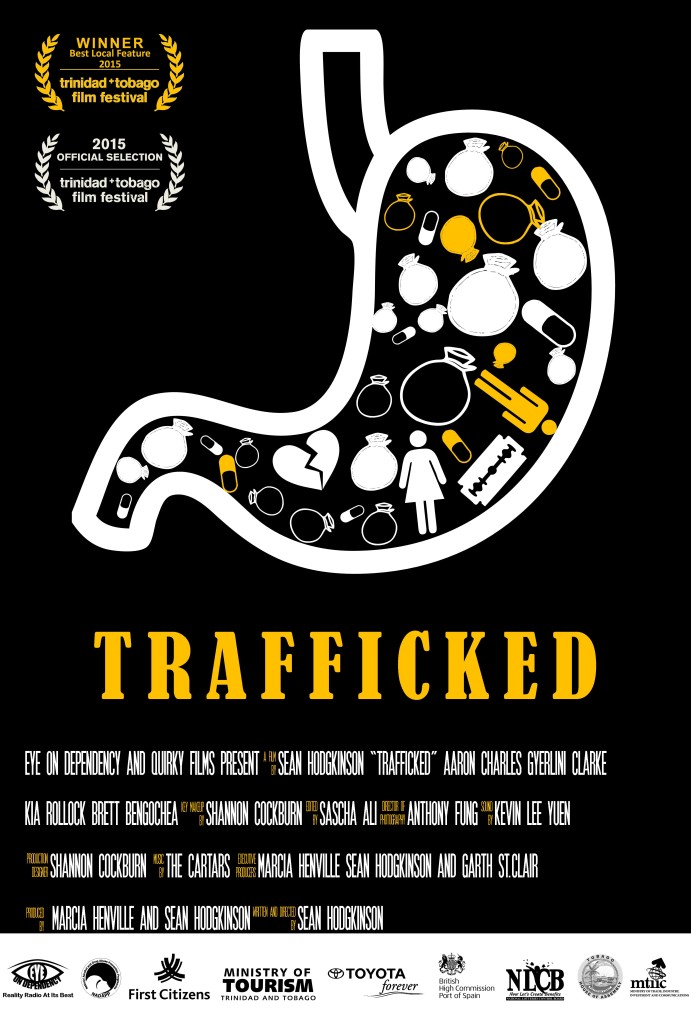 Click here to go back to our Day 3 recap.
Click here to read our recap of Day 5.
*photos & video courtesy of AlysiaSimone & Trinidad and Tobago Film Festival