The Trinidad and Tobago Film Festival, now in it's 10th year, is the longest running and most robust celebration of Caribbean cinema in the industry. Screening films from all over the region, with particular focus and love shown to Trini films, TTFF also features new media exhibitions, industry panels, workshops and filmmaker hangouts and limes. New this year is the Caribbean Film Mart & Database. The film mart connects filmmakers who have projects in development and pre-production to producers, agents and film funds from around the world, fostering partnerships that will bring Caribbean films to a wider world audience. The database will house information on over 500 independent feature films, in three languages, that will serve as a resource to filmmakers and scholars as well as film and festival industry professionals.
It's an exciting time to be involved in Caribbean film. The industry is on the cusp of an evolution. Increased access to information and equipment, along with a renewed passion to tell their stories for themselves, has resulted in a Caribbean cinematic renaissance. It is this resurgence that brought me back to TTFF after my last visit representing the Guyanese short film Rebecca's Story. This time around I'm running around town with one Chantal Miller, the London based, Nevisian founder of  ChantiMedia. We are here to connect with filmmakers and industry insiders, discuss possible collaborations and partnerships, and of course see a slew of amazing films. So ride wit we nuh as we experience TTFF/15!
DAY 1 : TUESDAY 9/22/15
The festival runs from 9/15 – 9/29. I decided to come for the 2nd week as the film mart would be launching then and all of the associated activities and participating filmmakers would be on the island at that time. After an uneventful flight from JFK to Piarco, I landed to find #TriniBoo's peoples waiting pick me up. (shout out to #TheTeam for looking out for a gyal. From start to finish, I am being well taken care of.  Trini hospitality is amazing). The day started with some fresh coconut water, not my fav beverage to be honest, but when in Rome….
And since sista is on a budget, staying at the Hyatt Regency, where TTFF is headquartered, was not in the cards, but living local has been an amazing experience itself.
Our driver for the week (cuz that's how we roll, lol) took me to meet up with Chantal then head over to the Hyatt to pick up our credentials. Mind you, though we've been chatting online for well over a year now,  we've never actually met in person. Finally meeting face-to-face was like seeing an old friend. The internet is an amazing place eh?
Tired as we were (poor Chantal traveled for 14+ hours with multiple connections to get here. Really BA?), we decided to forgo seeing any films today so we could plan out the rest of our week. Not an easy task given the many screenings, panels, workshops, and events that were going on. It took the better part of 2 hours to make it through. And shout out to The Breakfast Shed for sustaining us. The oxtail and bhaji rice washed down with beetroot juice with ginger and lemon were just what I needed.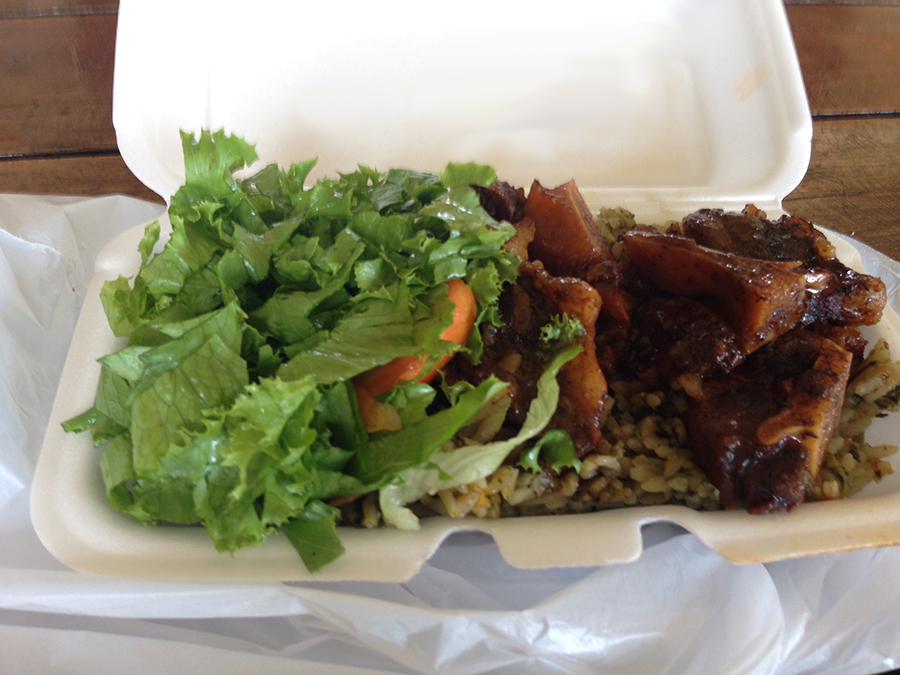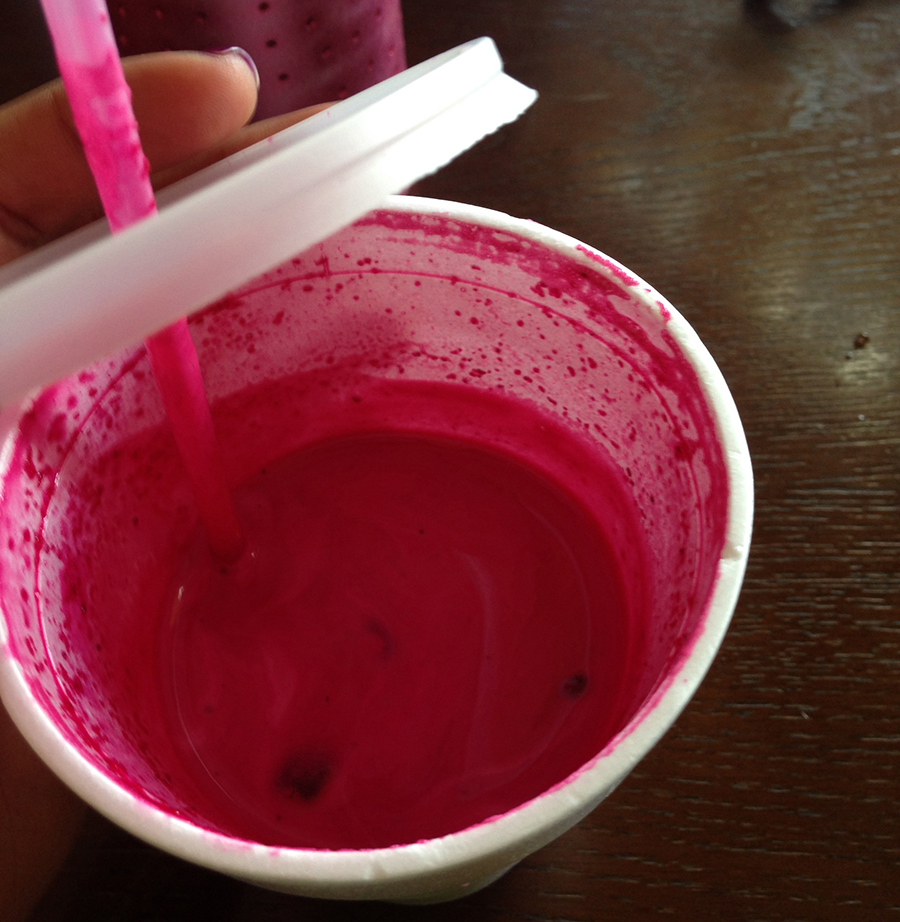 We caught our second wind and headed over to DRINK for the filmmakers lounge. Armed with complimentary drink tickets (sangria!!!) and an awesome menu (be sure to try the marinated lamb balls – insert random testicular joke here – they were divine), we imbibed and limed until our bodies demanded we call it quits and headed home for some much needed rest.
Having the chance to meet with some of the regions film talent was amazing. Highlights of the night included:
It was a great first day. Looking forward to seeing what the rest of the week brings. Come back here for my daily recap. And for real time updates be sure to follow us on Instagram @RACAblog and on Twitter @Racablog and of course on Facebook at Facebook.com/RewindAndComeAgain.
CLICK HERE FOR: 
*photos & video courtesy of AlysiaSimone & Trinidad & Tobago Film Festival